What are C-Purlins?
When it comes to your roofing system, they are comprised of three (3) members. These are the roofing sheets (yero), trusses and purlins. In this blog post, we focus mainly on a very specific type of purlin; Galvanized C-Purlins. Hence, majority of the matters discuss here revolve around steel construction.
To put it simply, purlins are the horizontal roof members of the roof frame. On a typical roofing frame layout, they reside between the roof truss and the roof panels. They can also be made out of wood or steel. In steel construction, purlins can have different shapes. Popular ones are C, Z, and U.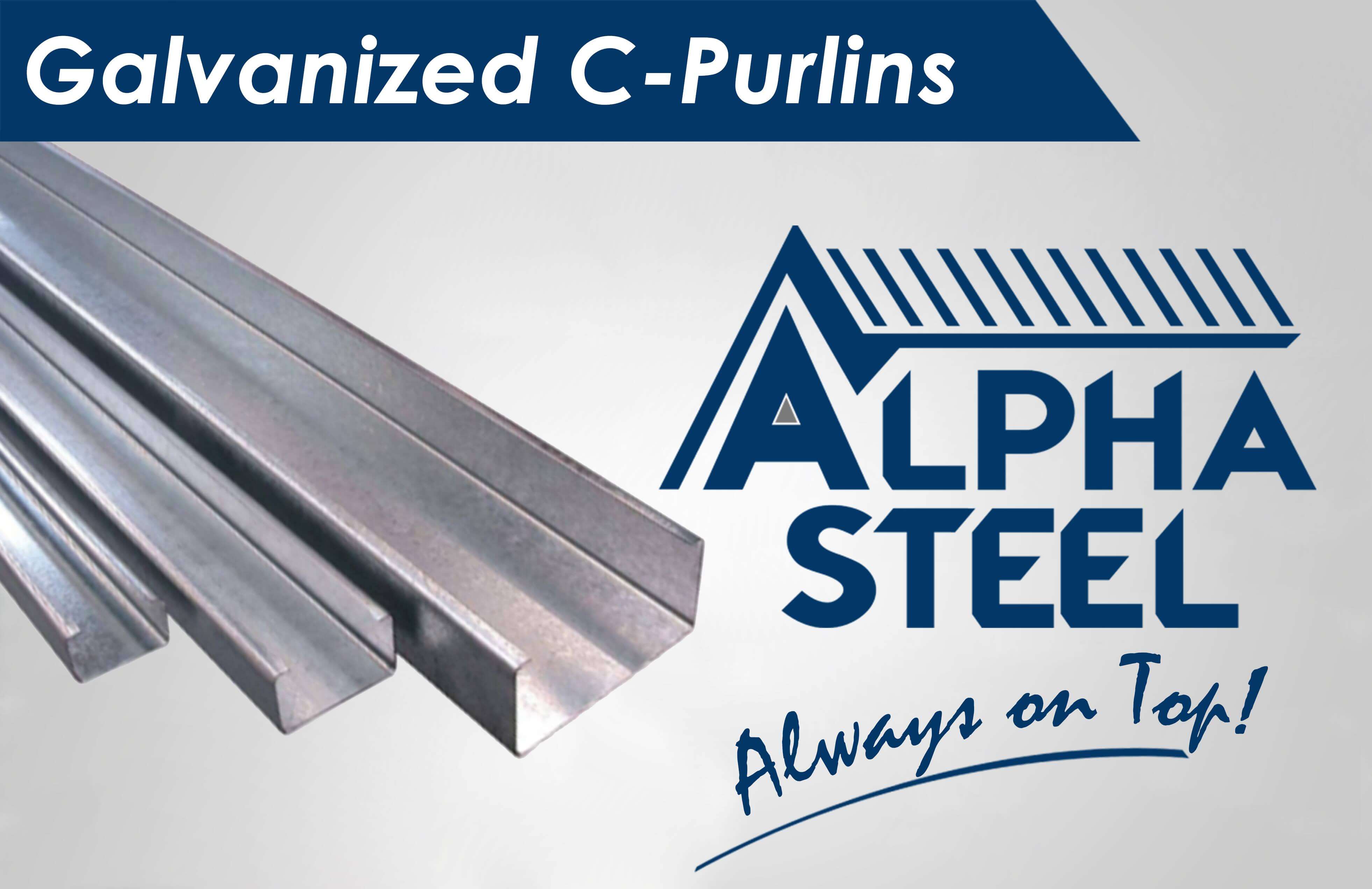 How Much are C-Purlins?
Depending on what the homeowner needs, the price of C-Purlins can vary (depending on their technical specifications). Usually you would see them labelled with this: 1.2mm 2" x 3" x 6m. Let me explain what these numbers mean. The first number simply indicates the thickness of the metal. In this case, the example has 1.2 millimeters. The second and third number corresponds on the C-Shape itself, being the base width and the height respectively. Lastly, 6 meters pertains to the length of the purlin.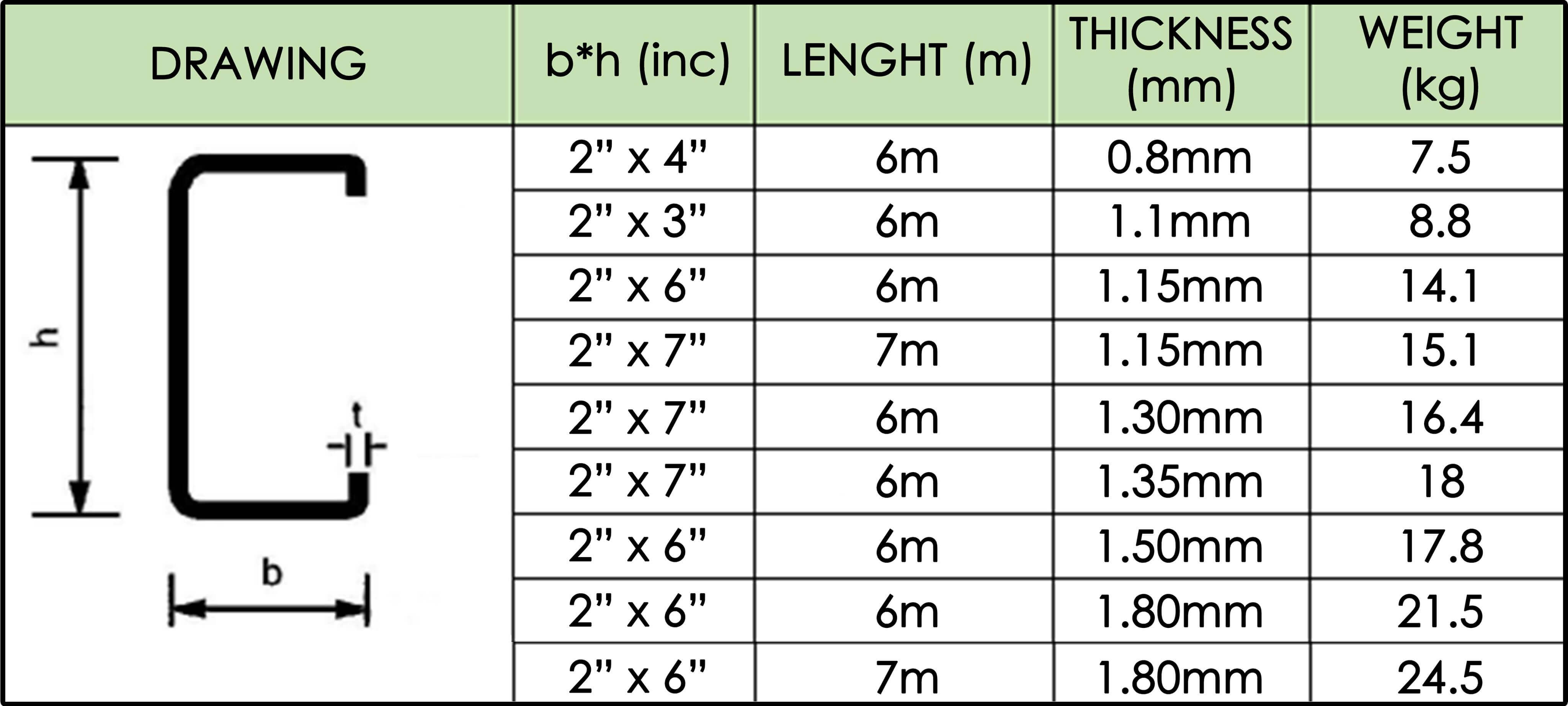 To better understand the sizes, here is a diagram we created. Moreover, we've added an extra column for the weight of each size. It is important to take note that these specifications are exclusively for our product catalog. Various manufactures may have different prices and weight.
| Specification (t x b x h x l) | Weight (kg) | Price |
| --- | --- | --- |
| 0.8mm (2" x 4" x 6m) | 7.5 | ₱415 |
| 1.1mm (2" x 3" x 6m) | 8.8 | ₱485 |
| 1.15mm (2" x 6" x 6m) | 14.1 | ₱780 |
| 1.15mm (2" x 7" x 7m) | 15.1 | ₱835 |
| 1.30mm (2" x 7" x 6m) | 16.4 | ₱900 |
| 1.35mm (2" x 7" x 6m) | 18 | ₱995 |
| 1.50mm (2" x 6" x 6m) | 17.8 | ₱980 |
| 1.80mm (2" x 6" x 6m) | 21.5 | ₱1190 |
| 1.80mm (2" x 6" x 7m) | 24.5 | ₱1350 |
Steps in Buying C-Purlins
1. Gather the Requirements First
It is imperative to get the necessary requirements first before contacting any supplier. In this process, the main concern is "How many pieces do you need?". This also follows up a series of technical concerns. These include the proper spacing for the purlins and the length of the roof truss. Nevertheless, consult the roofing frame layout to get an estimate on how many pieces you need.
2. Selecting a Material Specification
Based on our product catalog above, we have nine (9) different types of galvanized C-Purlins. Chances are, some manufacturers may have more types. Now the question floats, "What do I get for my project?". The answer really depends on the project type. Depending on the blueprint and the structure type, some contractors opt for a thicker material or a longer length.
3. Contact a C-Purlin Supplier or Manufacturer
After gathering the necessary requirements and deciding on the material specification, the last step is looking for suppliers. It is recommended to contact several suppliers to have a comparison across prices. Moreover, don't let price be the only factor in selecting one. It is important to verify the company you are dealing with. If needed, call or head to their sales office and talk to one of their sales representatives.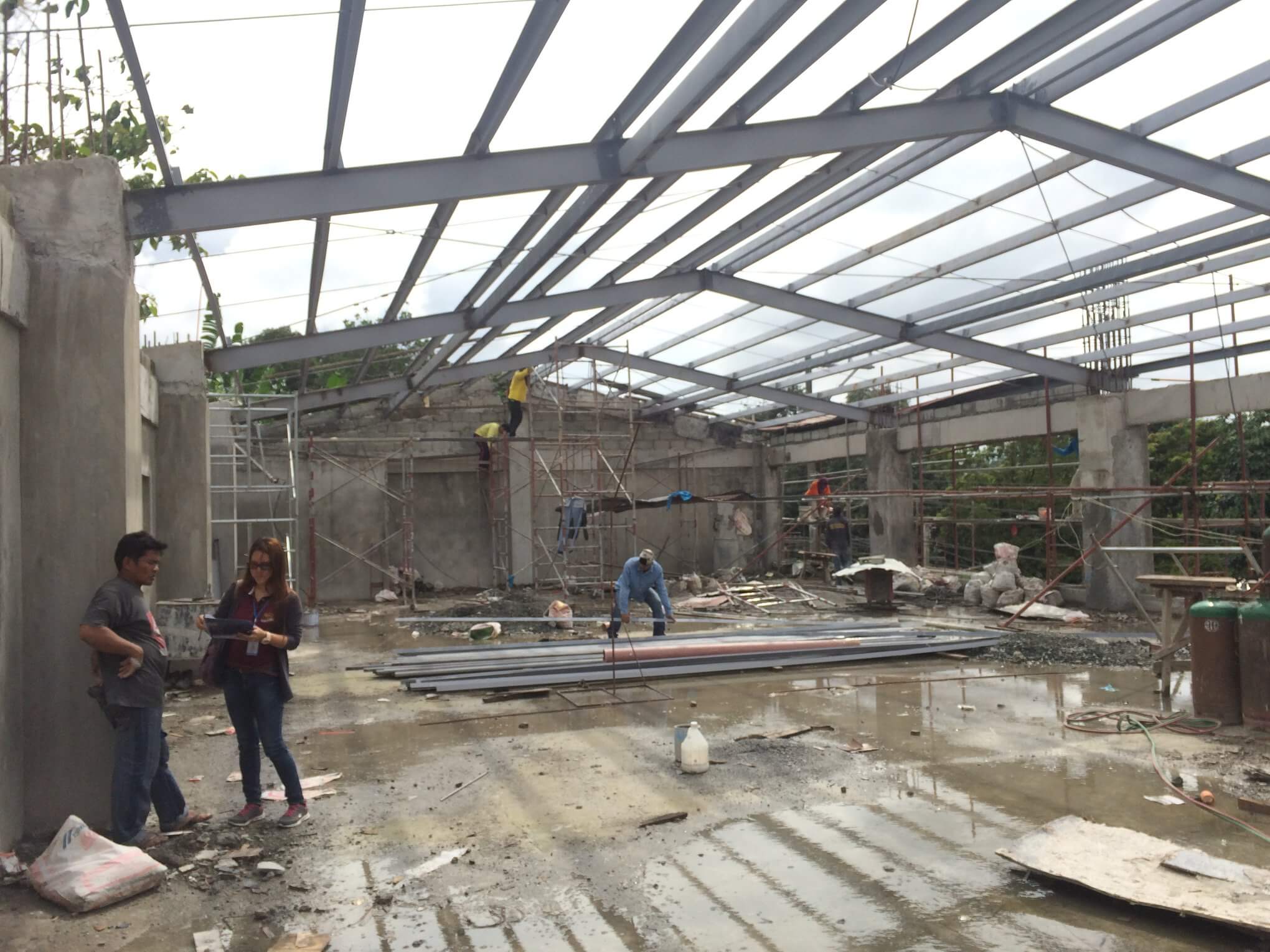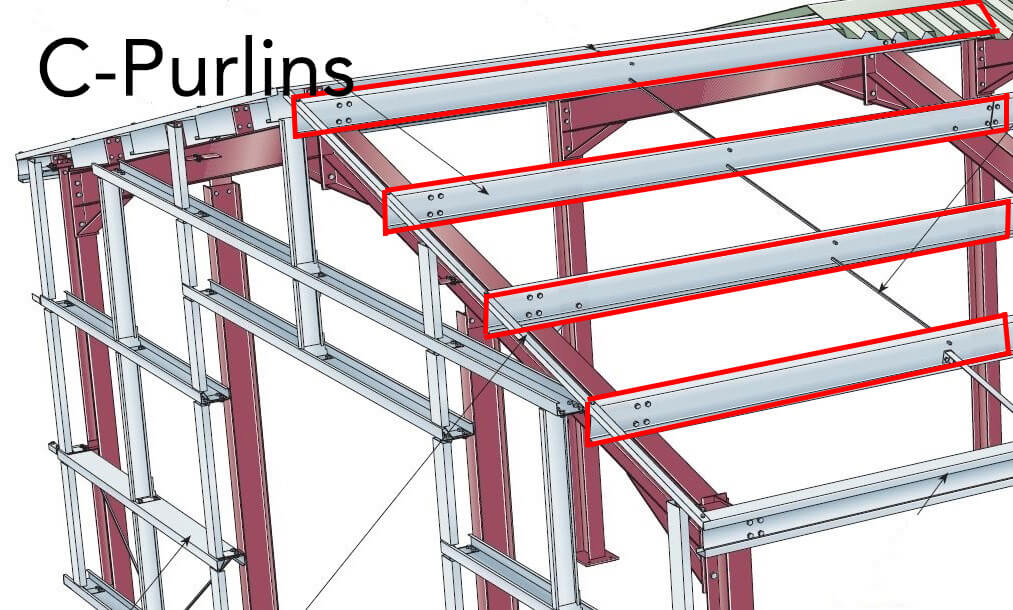 Tips in Buying C-Purlins
1. Get Galvanized C-Purlins
One of the many wonders of engineering is a process called galvanization. Basically, it coats the steel with zinc to minimize rust buildup. Point being is that if the budget and the project allows it, get it. Getting galvanized in terms of longevity and durability.
There are plenty of good content out there about galvanization. If you wish to learn more about the benefits and the history of galvanization, you can click the aforementioned links.
2. Bring a Sheet Metal Gauge
Perhaps the most important tip of all, is to always carry a sheet metal gauge. This tool is essential as it allows you to measure the thickness of the steel. You can refer to the data chart for the corresponding gauge number of your material. Always verify the quality of the materials being used for your project.
3. Outsource the Delivery
One important tip also is that if the supplier is able to deliver your material to the site, have it delivered. Handling steel products can be a challenging task and can result to a logistical nightmare if not handled properly.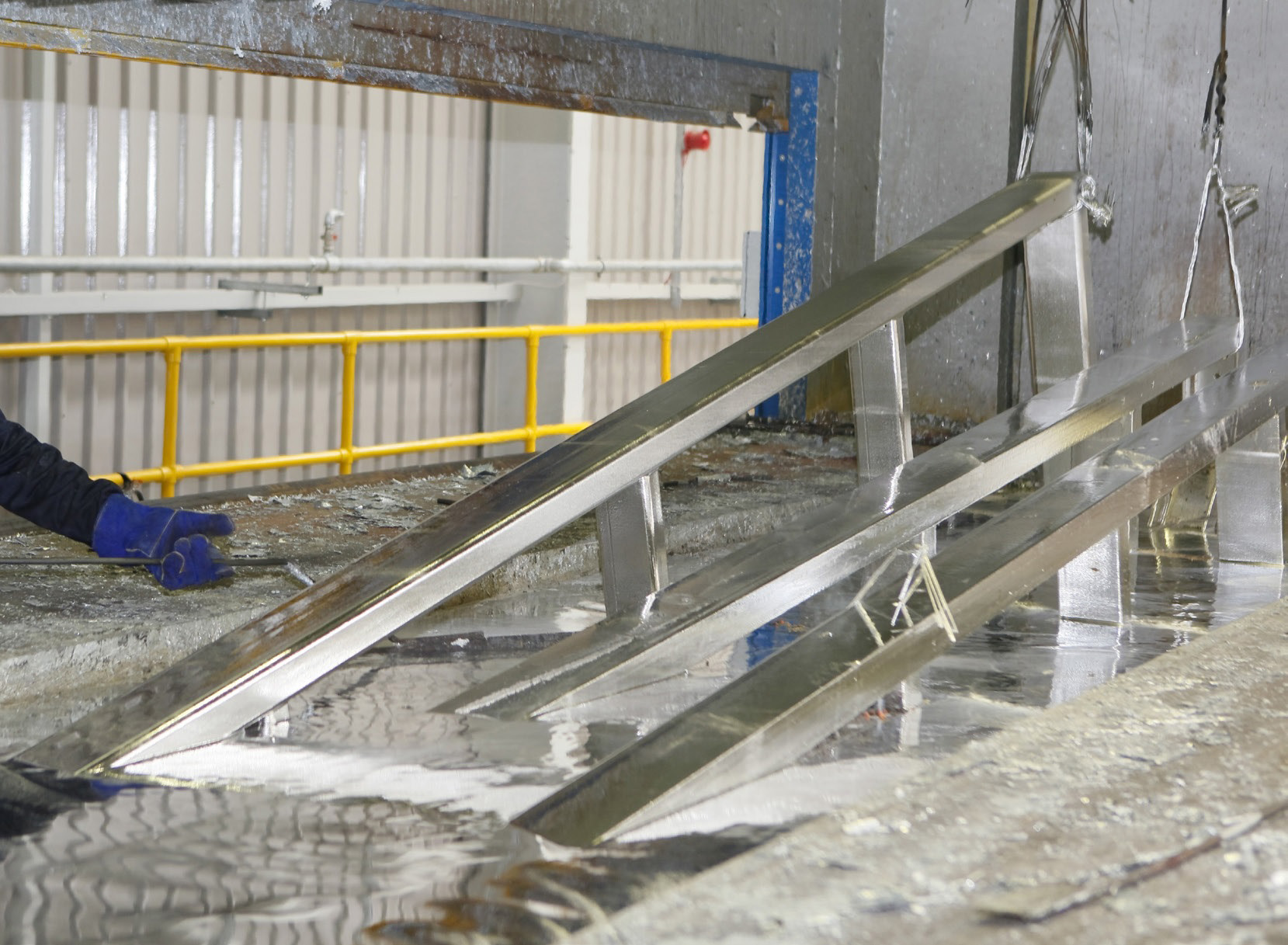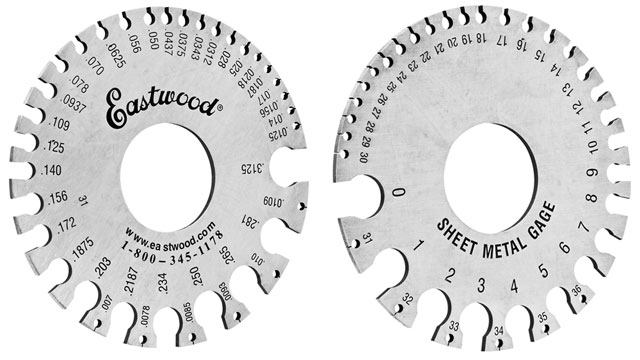 Benefits of Using Galvanized C-Purlins
Lightweight
Galvanized C-Purlins belongs to a set of materials referred to as Light Gauge Steel. Hence, one of its many advantages is that it has one of the highest strength-to-weight ratio across different materials. This implies that steel is much durable while being light at the same time.
Corrosion Resistance
Primarily, this is the point of galvanization. By coating steel with a protective layer of zinc, this prevents rust from forming. Through this method, steel is able to overcome its main challenge; corrosion. Consumers are now appreciating the additional cost of galvanization in exchange of its long-term benefits.
Non-Combustible
One advantage of using steel C-purlins is its non-combustibility. In this perspective, we are directly comparing the application of wood versus steel. During an event of fire, steel is less likely to make the structure unstable and significantly reduces damages.
Termite Free
Aside from being non-combustible, another advantage of steel over wood is that it is termite free. This is a common problem especially in tropical areas where the weather is either wet or warm. Termites thrives well in these conditions. Having not to deal with this issue is a huge benefit when using Galvanized C-Purlins.
Cost Effective
Due to the mentioned benefits above, these evidently lead to lower project cost. With it being lightweight, faster erection time is projected during labor. Not investing in pesticides for termites will also reduce cost in terms of maintenance. Lastly, the longevity the material brings due to the galvanization process will also reduce cost. If wood rots, it must be replaced immediately to maintain the integrity of the structure to prevent any further damages.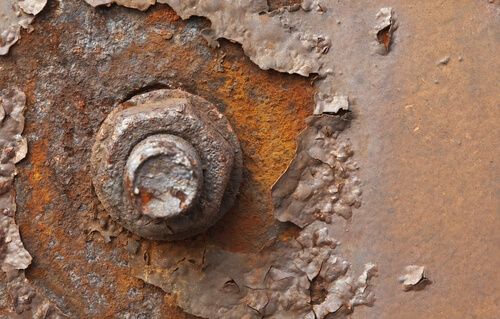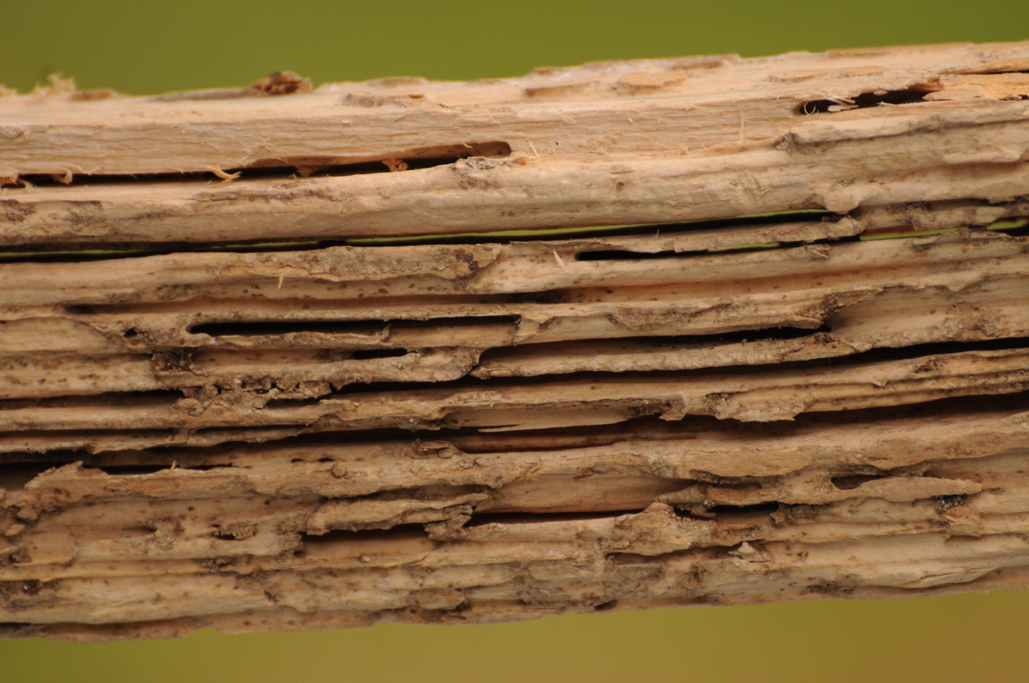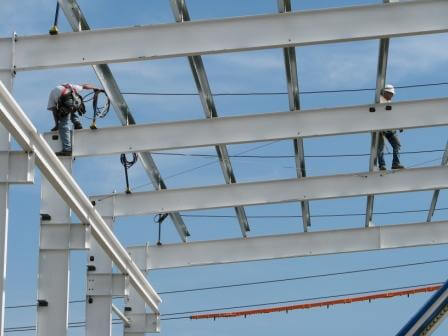 Applications of C-Purlins
The usage of C-Purlins can range from different type of structures (residential, commercial or agricultural). As long the structure has a roof frame, C-Purlins are present. They just vary from the type of material (wood or steel), thickness and length. Here are some examples of their application.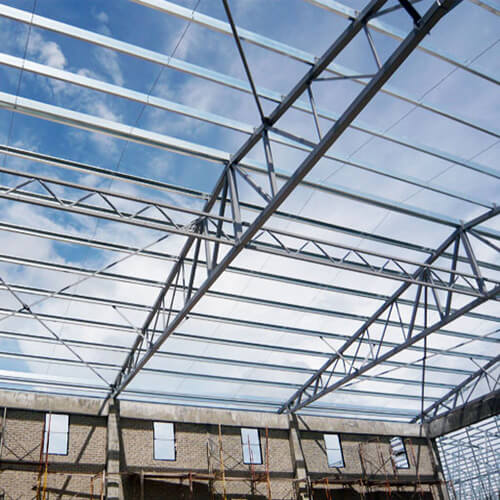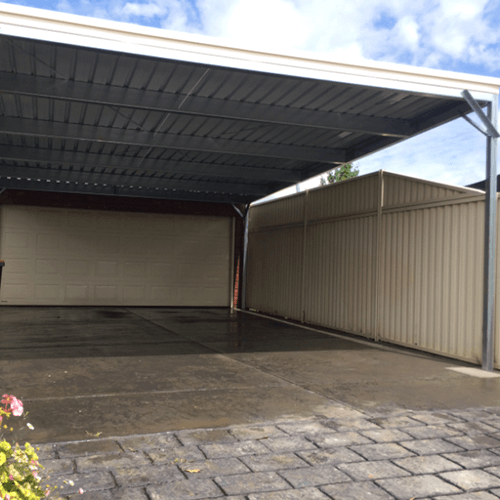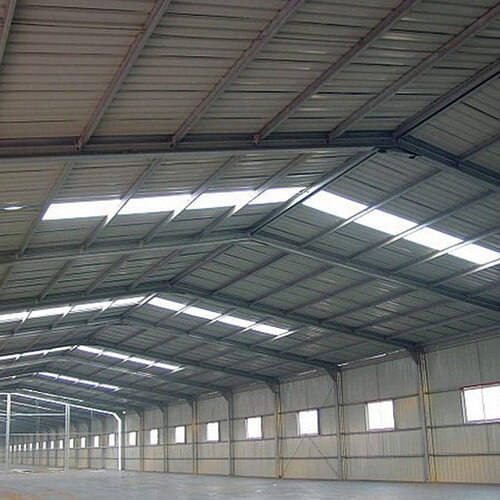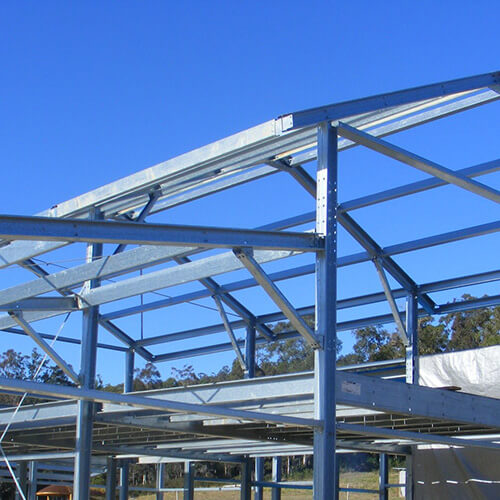 Frequently Asked Questions
Question: Where can I buy C-Purlins?
Answer: They are commonly found in hardware stores or steel mills with different material specifications. Alternatively, you can contact us or order online through our portal.
Question: What is the standard spacing for C-Purlins?
Answer: For residential type roofs, we recommend a spacing of not more than 0.6 meters.
Question: What should I get for my residential type projects?
Answer: While it depends on the structure, typical type of residential structure requires getting the 1.1mm x 2" x 3" x 6m.